Latest 7D Hifu sale $599 for face and neck
Biceps and triceps pain- qdbfb – my blog seppetira bassi mexes ko: injury to the hamstring.
Treatment Videos
TriPollar Technology – Cellulite Reduction Treatment
TriPollar™ RF treatments, The First Professional Skin Tightening…
Endermologie Presentation
Denise Austin Endermologie presentation…
Our Results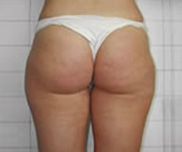 Before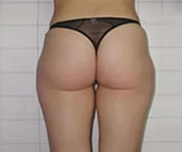 9 weeks after 3 treatments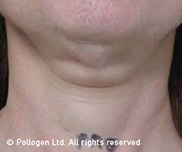 Before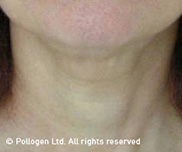 2 month after 3 treatments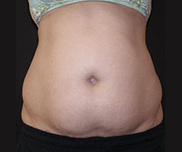 Before
After
FAQ's
What Is the UltraShape™
Some of the major benefits of THE NEW V3 BY ULTRASHAPE are:
Non-Invasive. No anaesthesia or sedation required.
Safe: The focused ultrasound energy targets fat tissue, and does not affect the surrounding blood vessels, nerves and connective tissues.
Effective: A clinical study demonstrated measurable circumference reduction in most patients after a single treatment in independent studies. Multiple treatments have shown incremental circumference reduction and high patient satisfaction.
Who is it for?
The UltraShape treatment has been designed to help average to overweight men and women acquire an improved body shape and contour. It offers a non-surgical alternative to patients seeking effective reduction of localized fat deposits without surgery.
How does it work?
The treatment is performed by a fully qualified and trained staff. It will begin with examining and marking the area to be treated. The size of the treatment area determines the duration of the session which can last between one to one and half hours. During treatment, a hand-held device delivering ultrasound energy gently glides over the marked area. The treatment does not require anaesthesia. The majority of treated patients consistently report a painless and comfortable experience. The entire treatment is guided by an advanced tracking technology to ensure smooth and even contouring results.
Where does the fat go?
When fat tissue is treated by the UltraShape™ device, the focused ultrasound beam is directed towards a specific area within the fat layer. The ultrasound wave causes mechanical disruption of the membranes of the fat cells sparing the blood vessels, peripheral sensory nerves and connective tissue. Since the effect is focused to a specific depth, overlaying skin is not damaged. The fat cell content is safely cleared by the natural metabolic processes.
What are the benefits of ENDERMOLOGIE® treatments?
ENDERMOLOGIE® treatments benefit both men and women. Treatment results include body reshaping, improved skin fitness and the reduction of cellulite.
What does an ENDERMOLOGIE® treatment feeI like?
ENDERMOLOGIE® is a gentle, relaxing treatment that provides a general sense of wellbeing and revitalisation. It is a non-invasive treatment that involves no medical procedures or use of any chemical substances, creams or gels.
How many treatments will it take to get rid of my cellulite?
ENDERMOLOGIE® has a cumulative effect, whereby the connective tissue of the skin becomes healthier over time. An initial assessment of a client's condition will determine the likely number of treatments necessary to achieve the result they desire.
What is the difference between ENDERMOLOGIE® and Liposuction?
ENDERMOLOGIE® treatments are non-invasive and improve the health of connective tissue. Liposuction is an invasive surgical procedure aimed at removing fat tissue from an area. Doctors often recommend ENDERMOLOGIE® treatments in conjunction with liposuction to minimise the trauma cause by the scaring and inflammation of the procedure and to improve the health of the tissue.
What Our Customers are saying
Amazing results!!! my cellulite is almost gone after a few treatments with Endermologie, the improvement that I had on my thighs is incredible. Great and well trained staff. 100% satisfied
Maria Londono
Hi Tech treatments and customer service were fantastic. LPG device is incredibly awesome and meet all the needs I was looking for!!!
Hernan Jaramillo
Laser hair removal was fantastic. Very professional and welcoming staff. Great results. Highly recommend!!
Alevia Peterson