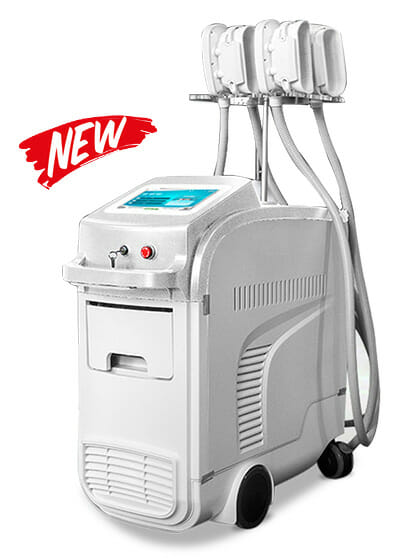 Looking slim and trim is everyone's dream. Achieving this goal without any pain or side-effects is like icing on the cake. Read this blog how fat freezing treatment in Melbourne is helpful in this direction.
What is it?
Cryolipolysis or Fatfreezing or Coolsculpting is FDA- cleared, non-surgical, non-invasive, safe and effective treatment for destruction of fat cells. Its principle relies on controlled cooling to near sub-zero temperature to reshape body contours. The exposure to cooling is set so that it causes cell death of subcutaneous fat tissues without apparent damage to the overlying skin. The basic fat-freezing technique revolves around controlled cooling of a specific body part which results in a localized reduction of the fat deposits hence leading to reduction. It is a cost effective, sustainable and a successful procedure. It involves no surgery and no downtime and shows wonderful results. It also helps in raising the immunity of body as the powerful vacuum starts an inflammatory response, drawing up blood to the surface layers and increasing the circulation in the body.
Why?
Cryolipolysis has over 1 million fans worldwide. With so many such procedures being performed and so many successful stories coming up each day, it might sound a dream. But, fret not! It's indeed a reality. It does not include any down time, is non-surgical and totally non-invasive. Cryolipolysis along with a diet specially made for you, makes the result last a lot longer, even permanent in 90% of the people coming to us and changing their lives forever. So, what are you waiting for? Come live the life you always wanted to!
FREEZE AWAY FAT? FREEZE STUBBORN FAT AWAY, SAY NO TO SURGERY
SIT BACK, RELAX, AND SAY GOODBYE TO STUBBORN FAT
After you and your therapist select the area(s) to be treated, the device is positioned on your body and controlled cooling is applied. During your Fat Freezing procedure, feel free to read, check email, or even take a nap. Get rid of unwanted cellulites without a stringent diet and workout plan, just sit back and see your fat vanish.
RESHAPE YOUR BODY
You can reduce fat on multiple areas of your body with the Cryolipolysis procedure, and additional sessions may further enhance your results. Your provider will help you create an individualized treatment plan tailored just for you. Our experts are specialized in such treatments and ensure you are satisfied with your treatment.
GET USED TO LIKING WHAT YOU SEE
In the weeks and months to follow, your body naturally processes and eliminates the treated fat cells. Once the fat cells are gone, they're gone for good. Feel good about your body without sweating!
We at MFACRC offer best Fat Freezing Treatments in Melbourne. Our professionals strive to provide the finest body sculpting treatments. We are committed to provide expert advice and solution to our customers. Do not worry about your extra kilos and simply contact us to book your first Fat Freezing Consultation.